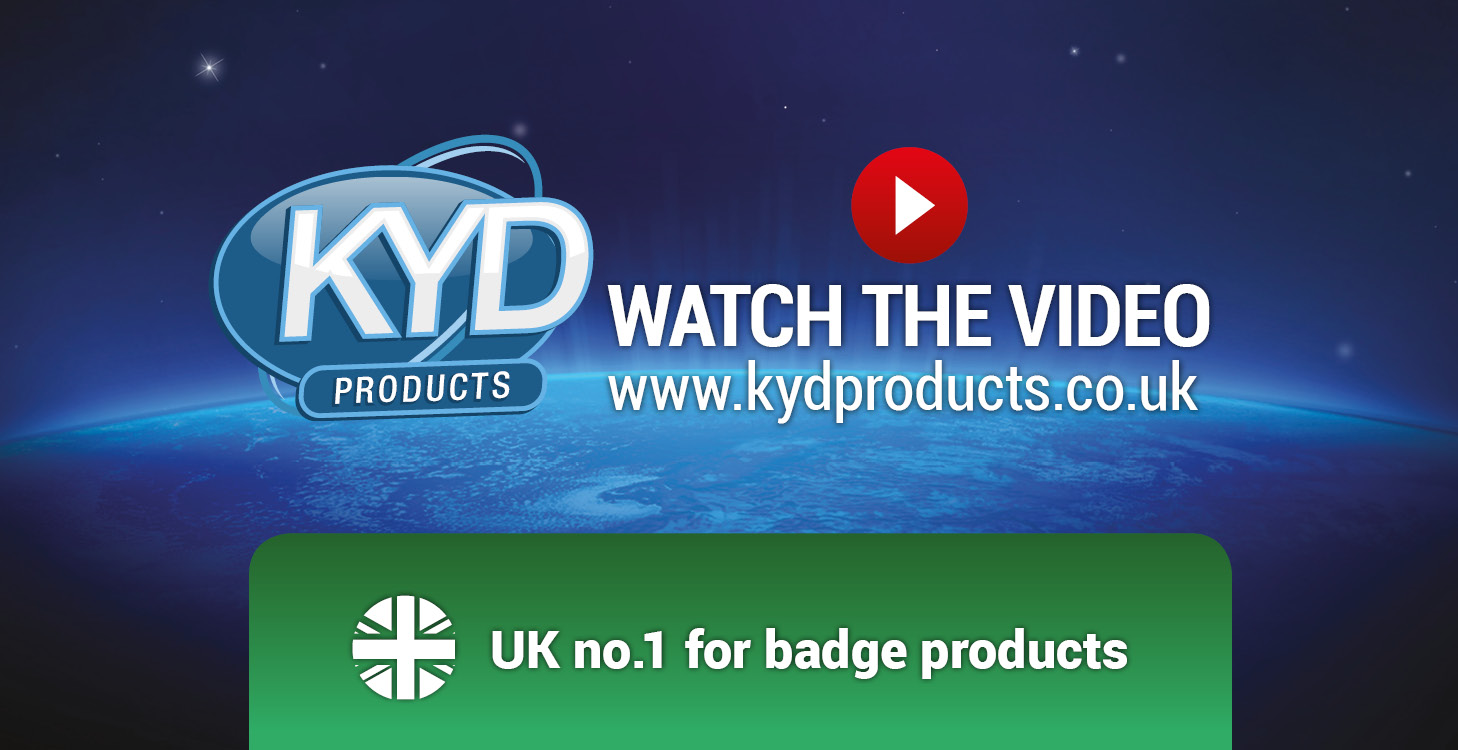 NEW VIDEO: 5 REASONS YOU SHOULD CHOOSE KYD FOR YOUR BADGE PRODUCTS
Watch our new video animation, which contains a neat summary of why you should choose KYD for your badge product needs. You can watch it here:
Besides having incredible wholesale pricing for all our products, when it comes to badges and badge accessories there is nothing we don't know or sell.
With over 120 badge items in stock and for sale including badge pins, badge backs and pin badge backs – Our high-quality range of products is a must see.
So why choose KYD products for all your wholesale badge needs?
#1- Quality products at a world class service. We know everything there is to know about badges and pride ourselves on selling only the finest products in our market.
#2 Centrally based for a speedy delivery. We stock all our products in-house at our Birmingham based warehouse ready for a quick and speedy delivery across the UK and beyond.
#3 One of the largest UK badge suppliers in the wholesale market. KYD Products has been trading since 1996 and since then have become known as one of the largest and leading UK badge suppliers in the UK. We also don't just sell badges but also badge making kits, keyrings, keyring splitters and more.
#4 Easy 1 click ordering. Our simple to use website allows you to check out at the click of a button and makes repeat ordering and order tracking a breeze. Why not register for a free account today?
#5 Bulk availability allows the best prices. We pride ourselves in being able to offer our products at the best possible prices.
See our related article about our industry best prices and other advantages of choosing KYD Products.